BECOME A PART OF A POPULAR NICHE
A special warm welcome to our current and future Retreat Liaisons with Wild Compass Media. Just a brief overview as to what it is a Retreat Liaison does…
It is becoming increasingly more common for event coordinators, corporate getaway specialist, and just people "in the know" to work with key Adventure & Experience Companies in incredible destinations to play "matchmaker". That is, to pair up the Adventure Company with a group tour!
Group tours/getaways/retreats take on many shapes and forms, however the basis is the same; Provide exceptional experiences and stellar service to your group at a budget they can feel comfortable with.
When you reserve a group (yes, we can help you close that sale, as we'll need to talk with the organizers of most groups to determine that the package they want is indeed the best fit. We'll also need to process payment & details) you get paid for that referral once they've completed their retreat!
Any questions, just get in touch with us at Wild Compass Media.
Ahhhh yes… the Dominican Republic. Located on the Eastern half of the island of Hispaniola, in the heart of the Caribbean, this Spanish-speaking paradise is quite possibly the jewel of the tropics. White sandy beaches, turquoise to clear warm ocean waters, and a climate to die for, it's know wonder that the Dominican Republic is one of the most sought-after destinations in the world.
You'll be working via Wild Compass Media with El Tour Caribe and their subsidiaries. El Tour Caribe is the leading luxury tour operator in Punta Cana & Bavaro Dominican Republic. They have offices in both Bavaro, and the popular southernmost diving destination of Bayahibe.

This is Lise Menard. Lise is one of the owners of El Tour Caribe and Punta Cana Scuba Diving. She is a PADI Certified Master SCUBA instructor, and is THE person that will finalize all that your group needs for their special retreat. If you need to talk to her directly, you can email Tours@ElTourCaribe.com OR call her at +1(809) 251-6543. Be advised, as she and her team accompany groups on adventures, she may be out of service or even underwater diving!
Freshen Up Your Insight At El Tour Caribe
We've got to get to know you, and know what you're capable of. We operate on a meritocratic system, and our Retreat Liaison opportunities are not open to everyone. Areas/locales are limited. You may or may not be the right fit for us. We create win-win situations. Email the Front Desk, with the subject line: Retreat Liaison, to start a dialogue.
Retreat Liaison PDF
Step 2.
Referral Agreement
When we've all decided it's time to move to the next step, we'll go ahead and get to you our Retreat Liaison info pack, which includes the current packages we're offering. The Retreat Liaison Agreement is for a one year term, we renew or update every year. Any clients you secure during the term of the Agreement our always covered under that year's Agreement. Sign it, and email it back to us at the Front Desk. Be sure to confirm receipt with us.
Step 3.
@WildCompassMedia
Once on board, and we've received your signed/dated Referral Agreement, we'll set you up with a Wild Compass Media .com email client/address. This will likely be YourName@. You'll be able to send and receive Wild Compass Media related emails. This also helps us document correspondence and enhance your product knowledge. Once created, you'll be emailed your "Getting Started With Clients" PDF Package.
Step 4.
Online Referral Form
In order to ensure you're credited for your referred client, you MUST complete the Client Referral Form Below. Each and every time you close a client (yes, if you have a super-hot prospect we can and will assist you in the final closing) you will need to submit a the form. This helps us track your account and also ensures you're sending us high quality prospects only – not cold leads.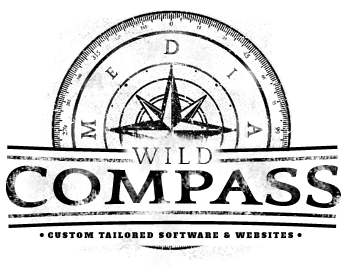 Please be sure to complete this online Client Referral Form for each and every hot/closed prospect you provide to Wild Compass Media for your region. Remember, we will not allow cold/warm leads. We pay when the charter group completed their retreat.
Additionally, in order to get paid, you MUST have a PayPal account. if you do not have one, please go ahead and set one up now. As a reminder, be sure you have your copy of your Referral Agreement. Thanks Again!