"… when you focus on the highest quality, experience-driven adventures, your clients will thank you."
W ild Compass Media works closely with those operating within the tour, destination, and adventure industries. We've traveled to many locations around the world assisting people in the development of their destination-based product lines, and we're narrowing our focus on the eastern coast of North America and into the Caribbean. While we're doing this, we're also helping our clientele narrow their focus as well.
Here's a perfect example of how narrowing your focus can work for you…
I'd like to use El Tour Caribe in the Dominican Republic as a case study. El Tour Caribe is the leading private charter and adventure company in Punta Cana, Dominican Republic. El Tour Caribe began life as a premium tour "re-seller" in the region. This meant El Tour Caribe was simply hand-picking some of the best tours in the area that were being offered by larger "tour operators". While this was a great way to begin building a foundation and a brand, it was not a reliable way to move forward; nor was it a very unique selling proposition.
Over time, El Tour Caribe fine-tuned the tours they offered, dropping the ones that didn't provide the very best experiences, and paying closer attention to the tours that resulted in positive feedback from their clients. Similar to the 80/20 rule, it had many positive effects including freeing up time, returning higher profit margins, and most importantly, resulting in higher customer satisfaction. Before long, El Tour Caribe was becoming a recognized brand in the local region and throughout areas where their clients live and work. The competition in the areas within the Dominican Republic took note, and they began to emulate El Tour Caribe. This occurred in a relatively short period of time, between 18 and 24 months into full operations. Coincidentally, this runs parallel with the realistic time-frame for search engines like Google to reliably index the key words that your company is targeting.
For adventure and destination companies such as El Tour Caribe to launch their digital footprint and identity to the next level, they, like most other businesses or services, need to have a clearly identifiable unique selling proposition (USP). As much of El Tour Caribe's Punta Cana related adventures centered around private luxury aquatic experiences, it seemed only natural that we would look there for our opportunities. We decided that El Tour Caribe would make for a great "parent" website, essentially a website that would act as an umbrella for all subsidiary brands we wished to set up. The main website would also summarize all of the products and services offered, which would later be expanded upon via the use of MicroSites. This is how El Tour Caribe began honing in on custom adventures.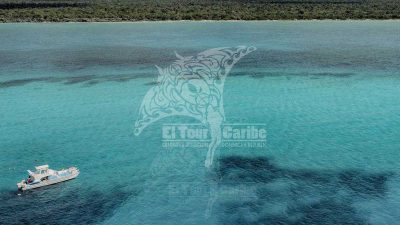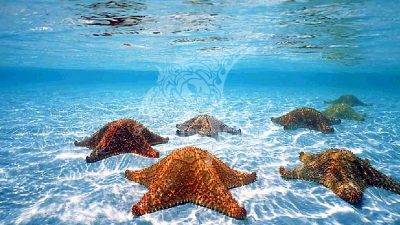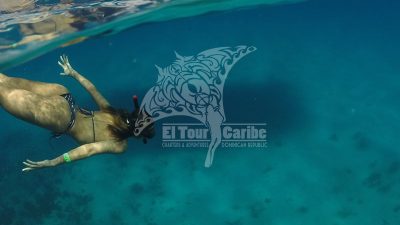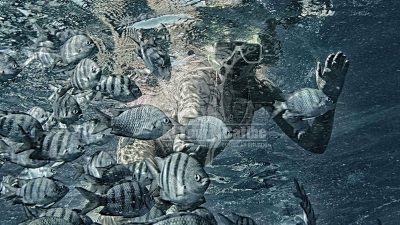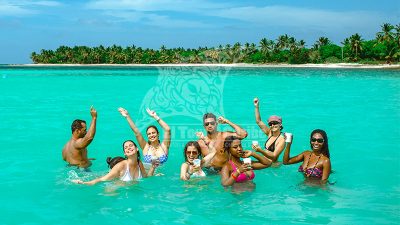 The first sub-brand we created, was "Punta Cana Scuba Diving". As the name was available, and conveyed perfectly what we were offering, it made sense to secure that as a sub-brand and begin the construction and marketing on its MicroSite. As the owners of El Tour Caribe are both PADI Certified Scuba instructors, (representative of only a few in the region), we decided to go to great depths to explore all the greatest dive spots in the area.
This was also a great platform to discuss the various dives that other tour companies don't offer, either because there is not enough "volume in numbers" with the adventure or they simply aren't tour operators themselves. El Tour Caribe's Punta Cana Scuba Diving brand quickly established a niche service in the marketplace, and presented a privatized product and service that was difficult, if not impossible, to duplicate by the competition there. Wild Compass Media took this a step further by assisting El Tour Caribe in the branding of an even more honed adventure…
Introducing Starfish Cay…
In an effort to keep El Tour Caribe away from commercialized tours and isolate guests from the chaos and hustle and bustle of such tours, the founders put forth a lot of effort in scouting unique locations around the island. This effort paid off. While out and about yachting one day, a beautiful aquatic garden was discovered. This garden was a home to much aquatic life including a large number of starfish. The area is a slightly elevated underwater plateau that is deep enough for any El Tour Caribe yachts to anchor, yet shallow enough for people to touch bottom in many areas. This area was tested on some of the clientele whose desires seemed in line with what this enclave offered, and the results were spectacular. TripAdvisor reviews went through the roof, and positive customer feedback was flooding our inboxes. Wild Compass Media and El Tour Caribe put their heads together and decided that this area would not only make a great unique adventure, but could stand on its own as a sub-branded experience within the El Tour Caribe umbrella.
The name Starfish Cay was born. We secured the domain for Starfish Cay (StarfishCay.com, of course), and even went so far as to create our own logo for it. Professional photographers and droneographers were put to work capturing the best imagery available on location, and an inviting video and MicroSite were created to begin a foundation for the promotion of this unique sub-brand.
Together, we'll take apart your parent brand and categorize the services/products that you offer. The goal is streamlining. If anything you provide is overwhelming in scope, set it aside and consider pushing it over to a MicroSite. This helps you begin the process of building the foundation for your services. MicroSites are meant to be experienced across multiple platforms, but most importantly on handheld devices. Lots of text takes a back seat to amazing videography, imagery, and a streamlined message pertinent to the product or service at hand.
Think of a MicroSite as a modern-day version of a landing page. MicroSites are strong enough to stand on their own merits and be marketed independently from your parent (umbrella) website. While MicroSites can be indexed well in search engines, they're not limited to digital marketing alone. In addition to being a great tool for organic and social media driven traffic, they can also be used on business cards, letterhead, emails, postcards, and merchandise lines in order to target a specific demographic and/or split test your various advertising campaigns.
Beyond simply being a great platform for your product range, each and every Microsite can afford you unique opportunities for getting custom software into your clients' hands. With El Tour Caribe for example, as of this writing, we're in the midst of integrating some cool booking, reservation, and customer engagement tools into the MicroSites for both the upcoming Punta Cana Scuba diving website and Starfish Cay. Each will be unique in its own way, but still carry references to the main brand of El Tour Caribe.
Using ideas like this as a rough point of ongoing conversation, together we can start building a digital footprint structure that makes sense for you and your adventure company. We'll take into consideration which tours you have on the table, or wish to pursue, and how we can incorporate those into your growth strategy. We'll strategize on the best brand names and identity for your particular adventure. Wild Compass Media is here to help you build your website and make your business a success.
Get In Touch With Us Today To Grow Your Digital Presence.
Our you ready to discover how we at Wild Compass Media can begin a relationship with you and your business that will lead to a great digital presence? Questions about getting yourself noticed in your industry? Head over to the section where you can Work With Us.
Contact Wild Compass Media