"An Interesting Solution in Voice, Video, & Team Messaging For The Travelling Entrepreneur"
A s most of you know by now, along with working with Wild Compass Media, I work with The Virtual Exchange. The Virtual Exchange is an IT and Telecommunications marketplace and one of the fastest growing technology master agencies in the industry. One of our vendor partners is RingCentral. I recently got all three of their certifications and I love working with their products!
The Wild Compass Team is based in Atlanta, however we work with team members in our satellite offices in Nantucket and even all the way over in the heart of Transylvania… in Romania. As we're always travelling around, just like many within the niche markets we specialise in, communication is a key issue that should never go overlooked. Here's a breif overview of how RingCentral may provide a solution to your unique telecom needs.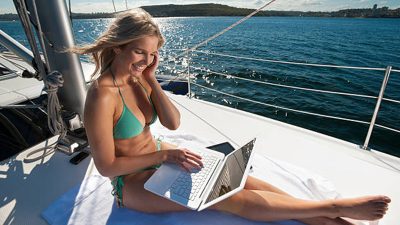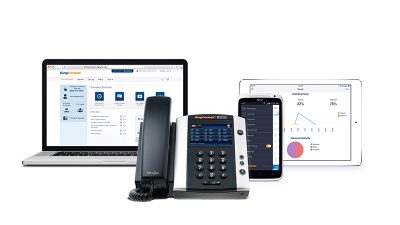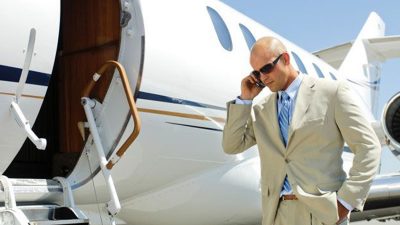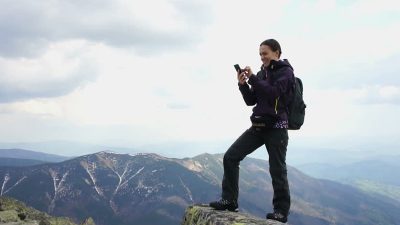 RingCentral is a global provider of cloud-based business unified communications and collaboration solutions (UCC). Providing increased flexibility and cost effectiveness, RingCentral's platform offers much more than traditional office phone systems, VoIP business phone service, or virtual PBX. It is a comprehensive platform of features that unify voice, SMS, team messaging and collaboration, conferencing, video meetings, webinars, contact center, and fax, empowering today's mobile and distributed workforces to be connected anywhere and on any device.
A few reasons why RingCentral is the leading cloud communications and collaboration solution:
• RingCentral Global OfficeTM eliminates geographical borders by now offering a truly local solution throughout the world. Specifically, for European countries, service includes local numbers, support, and currency billing.
• RingCentral GlipTM is a single, unified experience for all of RingCentral Office's communications and collaboration capabilities. RingCentral's unified client brings all modes of communication into one place, reducing the time users waste switching between apps and device endpoints. This workspace is one of a kind and includes team messaging, file sharing, gifs, calendars, project management, and even more collaboration features, with all of RingCentral's modes of communication in one place.
• RingCentral's integrations capabilities provide workflow solutions while offering the ability to build customized solutions or select the desired apps available on the RingCentral Connect PlatformTM. Increase productivity and adoption while empowering users to effortlessly have all business tools at their fingertips.
• Recognized as a leading UCaaS solution by industry analysts and reputable companies such as Google, Forbes, Gartner, Frost & Sullivan, Deloitte, and more.
RingCentral transforms how businesses communicate and collaborate to unleash their full potential. Today over 350,000 organizations choose RingCentral for innovative and secure ways to connect employees, boost workforce productivity, share knowledge, and strengthen customer relationships. RingCentral is recognized as a leader in the 2016 Gartner Magic Quadrant for Unified Communications as a Service (UCaaS) Worldwide for the second consecutive year.
Seamless and advanced, RingCentral for Google allows businesses to work faster and smarter. RingCentral and Google address this need with a complete communications, collaboration, and productivity environment, where every employee in a distributed enterprise can work however they want and communicate in whatever mode they choose, on any device.
RingCentral for Google is a trusted solution recommended for G Suite by Google Cloud. RingCentral for Google (G Suite and Chrome Extension) brings a robust set of business communications capabilities to G Suite, including:
• Chrome Extension: Allows full access to click to dial and click to SMS, enabling full access to a RingCentral account
• Google DriveTM: Import files from Google Drive to RingCentral Meetings or Glip. Coming soon: fax files directly from Google Drive, archive RingCentral voicemail, fax, records, and text messages into Google Drive
• Google HangoutsTM: Expand the capacity to 1,000 audio participants
• Google DocsTM: Install the RingCentral Fax plug-in, and fax directly out of Google Docs
• Google CalendarTM: Use the Chrome Extension to schedule a meeting
• GmailTM: Use the Chrome Extension from within Gmail
• Administration: Use your Gmail credentials to log in to RingCentral
• And many more smooth workflow features
Get In Touch With Us Today To Grow Your Digital Presence.
Our you ready to discover how we at Wild Compass Media can begin a relationship with you and your business that will lead to a great digital presence? Questions about getting yourself noticed in your industry? Head over to the section where you can Work With Us.
Contact Wild Compass Media