"I Bet You've Seen More Of These Then You're Aware Of…"
I have been in the industry for years now. Up until recently I hadn't realized the importance of Microsites. Clearly, I had been using them over the years, and apparently just didn't realize it. They make it super easy to showcase a brand within a brand or a product of the parent company and or brand. Trevor Barzee our fearless leader and Creative Director at Wild Compass Media has educated me on the importance and seemingly unlimited uses that Microsites have.
One of the external examples used by another internationally known company that Trevor and the team at Wild Compass Media likes using is the amazing microsites that Porsche uses for their cars. For universities or colleges, they can use microsites to feature their various departments or athletic teams. In one of my previous posts I mentioned Lynn University, the college I attended in Boca Raton, Florida. I could easily see them using microsites to feature their various men's and women's athletics teams. The possibilities are endless.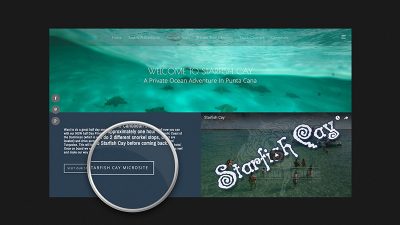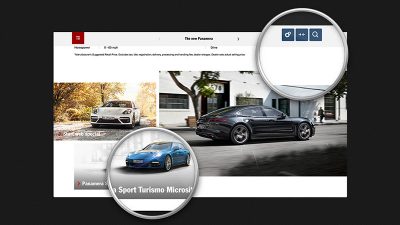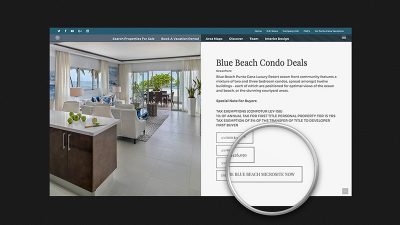 Another use that I have seen before is in direct sales. Some companies have been known to use a variation of a microsite to feature various products and or their charities that they support. You can also use microsites for real estate firms and realtors to feature various properties and or agents within a firm. There is also adventure and destination companies, who use the microsites to feature activities, information about a geographic location, amenities, local restaurants and shopping, etc.
One example I love using is private jet charter operators using microsites for their fleets. I haven't seen that in action yet, however I feel any company that consists of a fleet should have a microsite for each of the vehicles, jets, yachts, motor coaches, or whatever you have in your fleet. I love talking to clients about their projects and potential sites that they need for various projects and or products. Now that I am more familiar with the concept of microsites. I look forward to talking to you about your potential microsite project or any other marketing needs you may have.
I look forward to talking to you and seeing how we can create a microsite masterpiece for you and your brand or company. There is so many variations and possibilities.
Get In Touch With Us Today To Grow Your Digital Presence.
Our you ready to discover how we at Wild Compass Media can begin a relationship with you and your business that will lead to a great digital presence? Questions about getting yourself noticed in your industry? Head over to the section where you can Work With Us.
Contact Wild Compass Media