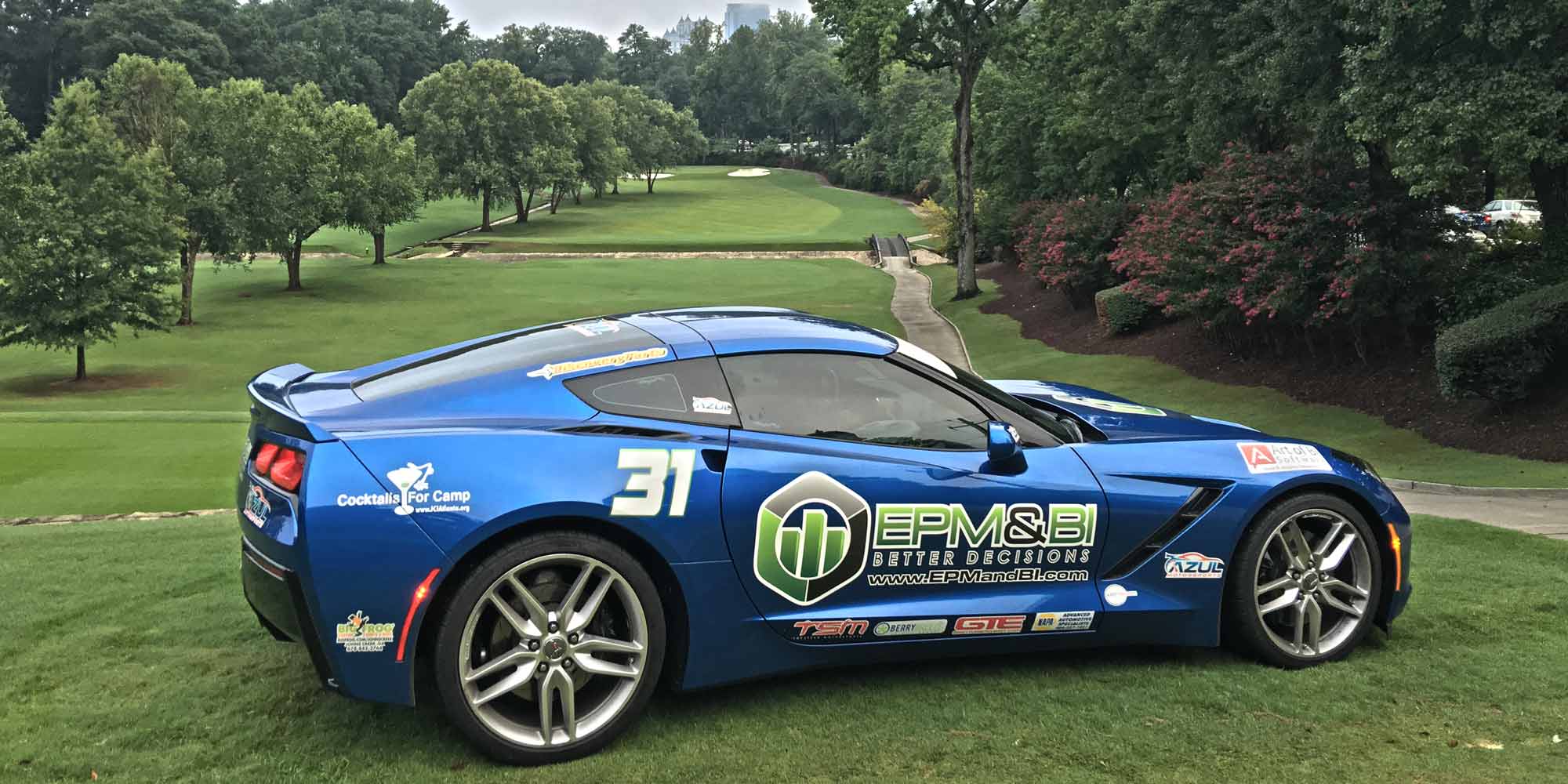 "Rev Your Engines With Wild Compass Media And Chris Grigalunas."
H ello again! As many of you already know, I've got a few irons in the fire so to speak. While focussing on Wild Compass Media, I always help to provide fruitful relationships with all companies I have the pleasure to be working with. Whether it be Wild Compass Media, The Virtual Exchange, Nu Skin, and of course, Azul Motorsports, I always try to create situations in which everyone can work together fluidly in arenas they see fit.
I'd like to take a moment and formally introduce you to Azul Motorsports, and late, a brief into to Caffeine & Octane for those unfamiliar with it.
Chris Grigalunas, the owner and operator of Azul Motorsports, is and has been an avid motorsport enthusiast. Having grown up with a strong passion for all things automotive, Chris got his feet wet in motorsport with his first full-fledged track car – a Subaru Impreza.
Fast forward to today, and Chris's company, Azul Motorsports, is gripping the track at Road Atlanta – just near Chateau Elan. Azul whisks around the track in bright blue cars – hence the name Azul. Miatas and Vettes grace the garage. In fact, the newest addition to the Azul fleet is a bright blue 2018 Chevrolet Corvette Grand Sport. Clocking zero to sixty times of around 3.6 seconds, this wide and low sports car continues the legacy of Zora Arkus-Duntov just as it should. The heritage is simply spectacular.
The Azul Motorsports team creates "race car like" experiences with up to thirty cars on the track simultaneously. The experience takes place on road racing tracks with right hairpins and incredible elevation changes that will likely satisfy most hardcore adrenaline junkies. Azul has long since been considered a one-stop-shop of sorts for things such as client entertainment, employee recognition evens, team building adventures, or just… plain… fun!
Wild Compass Media and Azul Motorsports have also formed "a team of their own". Wild Compass Media created and helps to maintain and grow their website and digital footprint, and in exchange we get the pleasure of participating in on-car and on-track marketing. Luckily, most of those opportunities are within our niche markets of focus; the same can be said for Chris at Azul. We're both looking forward to many years of successful roads ahead (pun intended).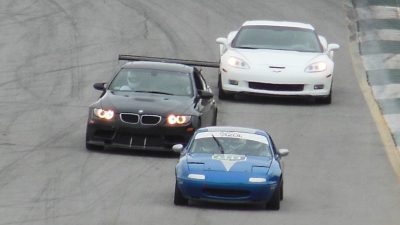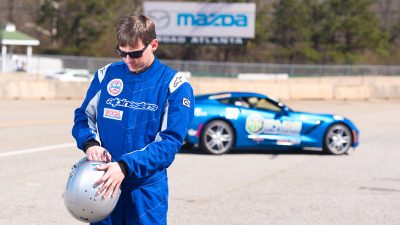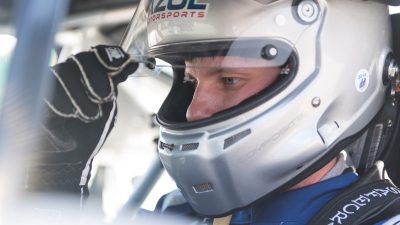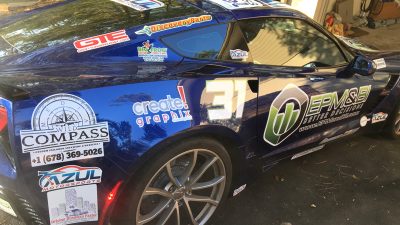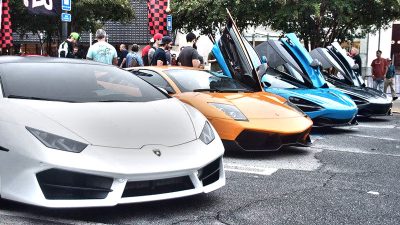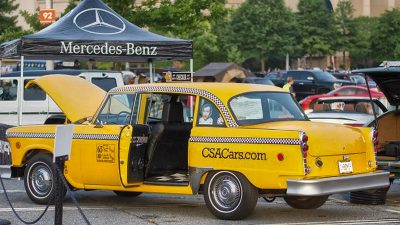 In closing, let's talk briefly about Caffeine & Octane. For those of you networkers amongst us, you can find Chris, Azul, Trevor, & myself down near Perimeter Mall at the greatest show on earth (will Ringling let us say that?) that is Caffeine & Octane. Just as it's name suggests, this is a high-adrenaline experience for all. Revving engines and cups of joe help to complete a collective marketing and gathering experience that few events can emulate.
Caffeine and Octane is a nationally recognized (yes, nationally) "all makes, all models" car show that attracts over two thousand vintage, muscle, exotic, and specialty vehicles from many surrounding areas. As indicated by the National Lampoon's Winnebago and a classic Checker Marathon cab, you never know what may show up.
The Caffeine and Octane Car Show in Atlanta is easy to get to from anywhere in the metro Atlanta area. It's held from 8am until 11am (hence the caffeine part) on the first Sunday of every month at Perimeter Mall in North Atlanta. See the map below for an exact location.
I'm sure that we'll see you there – and you MUST stop by the Azul display to say hello to Chris, myself, Trevor, and whomever else you may come across and DEFINITELY ask us about Wild Compass Media and how we can work together to develop and grow your bottom line. After all, what better place to help drive the creative juices in your mind than at Caffeine & Octane in Atlanta, Georgia!
Written By Ian Jarvis Hathaway & Co-Authored By Trevor C. Barzee
Get In Touch With Us Today To Grow Your Digital Presence.
Our you ready to discover how we at Wild Compass Media can begin a relationship with you and your business that will lead to a great digital presence? Questions about getting yourself noticed in your industry? Head over to the section where you can Work With Us.
Contact Wild Compass Media